We would like to provide total produce of
ABOUT US
DESIGNLABO CO., LTD. has established as an interior design office on January, 2006.
We would like to provide total produce of the space with interior design and coordinate, operated by Japanese first class registered architect and the up-and-coming designers of Thai. We are satisfying the customer's demand consistently from the design to construction by careful treatment of Japanese.
各種インテリアデザイン・コーディネート・施工監理・造作家具のデザイン・製作のことなら、我々デザインラボにお任せ下さい。
DESIGNLABO CO., LTD. は、家具・インテリアのデザイン事務所として、2006年1月に発足しました。日本人一級建築士とタイ人新悦デザイナーのコラボレーションにより、オフィス・店舗・施設等のコンセプトワークから、具体的なデザイン・設計まで、空間を総合的にプロデュースします。
インテリアに関する独創的なアイデアの提案もさることながら、デザインから施工まで一貫して、日本人ならではのきめ細かい対応で、ご要望にお応えします。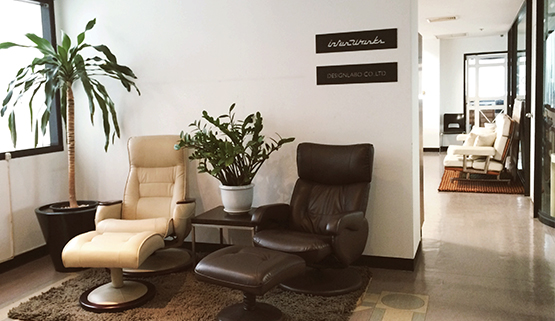 DESIGNLABO CO., LTD.
Jan 10, 2006
THB 7,200,000
Yuji Shimono
Masami Shimono
Kohei Takata
Masazumi Obata
Masashi Ohata
5
Thanachart Bank, Thonglor Branch






Interior Design, Supervising
Furniture Design and Coordinate
・Restaurant and Shop
・Office and Show Room
・Condominium and House
・OEM Furniture
United Tower 18F, 333/24, Soi Sukhumvit 55 (Tonglor Soi 17),
Klongton Nua, Wattana Bangkok 10110, Thailand
66 02 185 2981-3
66 02 185 2984
www.designlabo.co.th
info@designlabo.co.th
Mon-Fri 9:00-18:00